Design Post Days
30. September - October 02, 2021
3 days of lectures | interviews | workshops | roundtables |
36 prominent brands | latest collections | international speakers
At the end of September, we open the doors for the first time in a long time for a major event. During the "Design Post Days" from Thursday, September 30, to Saturday, October 2, visitors will have the opportunity to see and "grasp" design and to experience the new installations of 36 international brands on more than 3,500 square meters of exhibition space. An exciting and varied event and lecture program rounds off the event.
An exciting program of lectures and discussions on processes and issues of change will also provide insights into current topics in the industry. The latest details can always be found at: https://www.designpost.de/platform/events/design-post-days/.
Design Post Days will also kick off the new "Furniture Ecologies" series of events. The masterclass and discussion series, looks at the furniture industry as an ecosystem of different players, from materials researchers and furniture manufacturers, to producers and fabricators, to new design talent and established furniture brands. In the form of a live event series and comprehensive library, "Furniture Ecologies" facilitates interdisciplinary exchange and gathers practical tools, methods, and strategies to guide a tradition-rich industry toward sustainable change. 
For the 1st edition of Furniture Ecologies on the theme "TRANSITION" on October 1, 2021, Design Post Cologne invites an international panel to capture a snapshot of sustainable practices in the industry today. Moderated by Emma Lucek, the 1st edition will bring together Emma Olbers (Emma Olbers Design), Charlotte van der Lancken (CVDLAB), Dominik Campanella (Concular), Ruud Belmans (WeWantMore Studio), Cecilia Sebesta (Emeco), Martin Beeh (Material. Cologne), Andrea Mulloni (Arper) and Anna Berglind (H&M) came together to discuss the changing status quo - from reinventing business models to integrating research and science to new knowledge networks.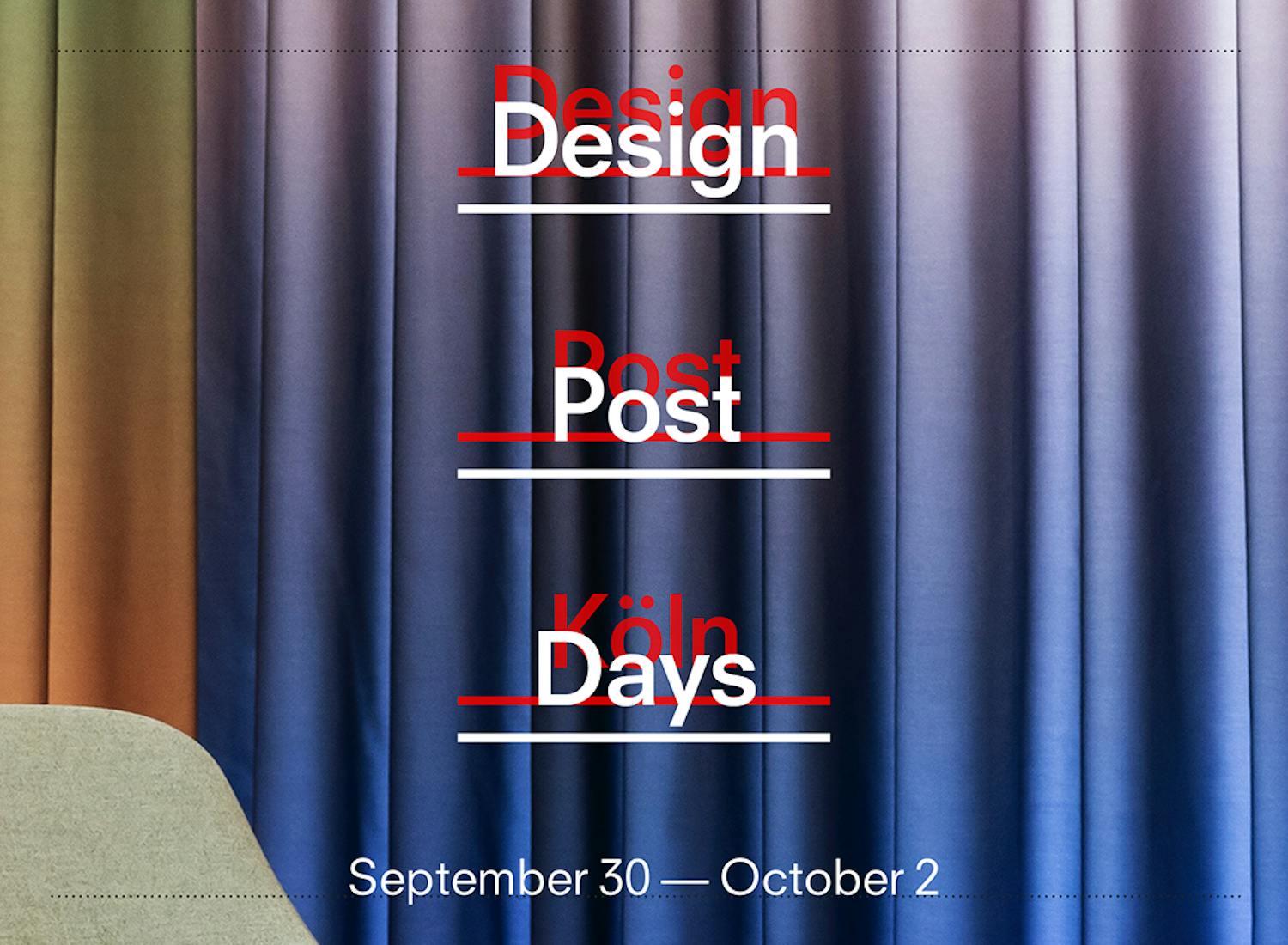 In addition to the new exhibitors, the three newly designed areas, Patio Space, Work Space and Studio Space, can of course be experienced by the general public for the first time. The Patio Space designed by Hamburg-based Studio Besau-Marguerre - implemented with the support of top-class brand partners - is a hybrid meeting place with café and lounge areas: a pleasant, informal setting for a meeting, lunch or to work in a relaxed environment with many amenities. The Work Space, designed together with the Cologne-based sales agency (?) MBSY, is a flexible, open coworking area created especially for individuals or anyone who does not need a permanent office and appreciates optimal flexibility. The Studio Space is an exhibition space designed for active use. The flexible, modular furniture from partner brand System180 can be used for agile teamwork, workshops, design thinking and much more.